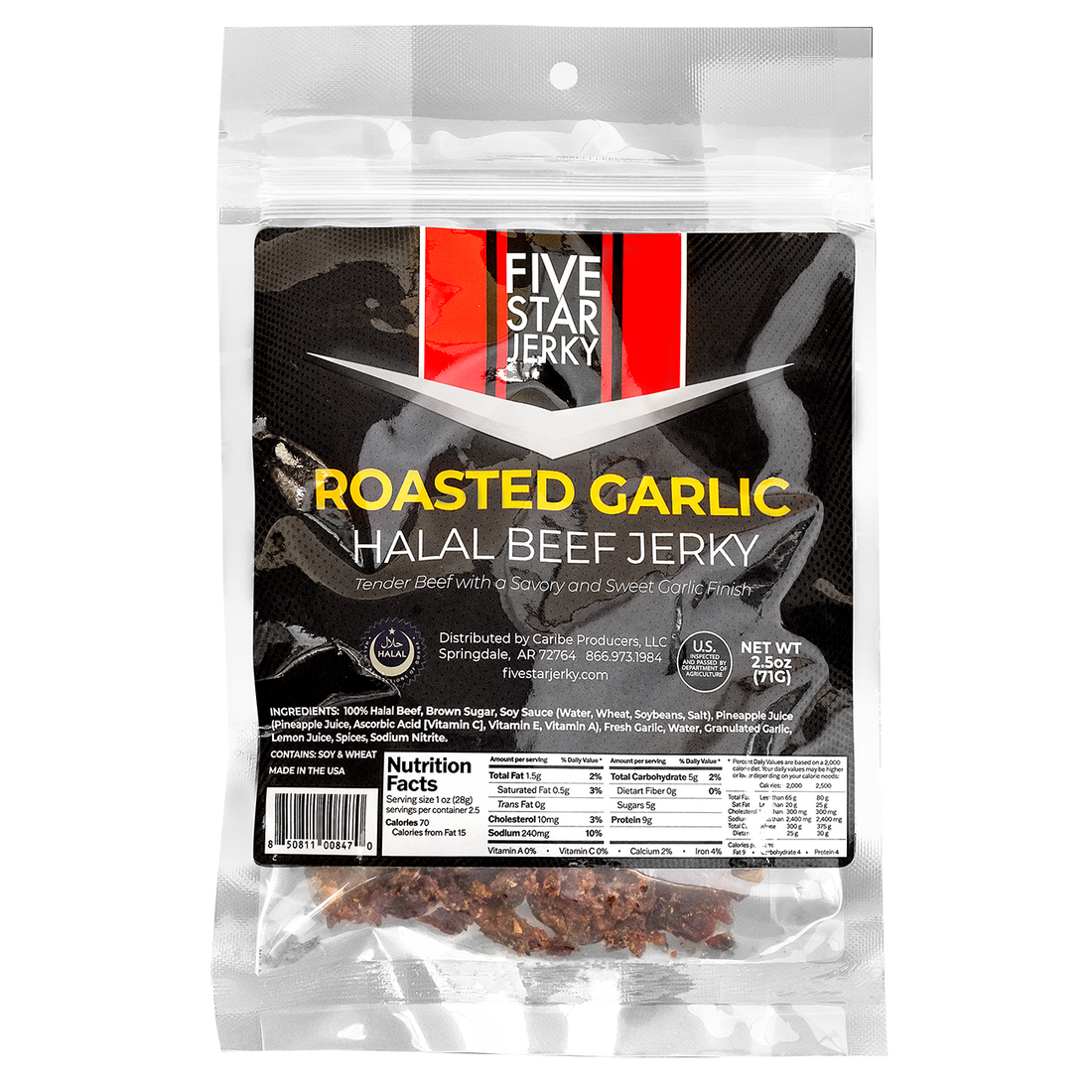 Roasted Garlic Beef Jerky
Halal Beef Jerky
Roasted Garlic has a rich flavor with a savory and sweet garlic finish.  Cooked in a USDA controlled kitchen, Five Star Jerky is tender beef and very chewable. If you are looking for shoe leather to gnaw on, try another jerky.  This is roasted to perfection. Great for snacking, ready to eat, sustainable with protein.
Made In The U.S.A.
All Five Star products are produced in the United States.
Halal
This product is Halal approved.
Premium Ingredients
Made with premium cuts and quality ingredients
Made For Go
High in protein, premium quality, and rich in taste, Five Star Jerky is on-the-go snacking that's as fired up as you are.
No matter where you're headed, our jerky is ready to go with you to keep you fueled.
EXPLORE
Our Other Flavors